Overview
A DRUM MIX WORKFLOW
Let's begin by refining the drums - this will you help carve out the shell sound of your multitrack drum session. To remove any crosstalking issues, your tracks need to be cleaned up through dynamic expansion using the first stage of your Edelweiss`72. Aim for a threshold that will allow your target signal to be perfectly audible for best results.
Drum mixing is all about taming dynamics and the interplay between elements. Start by compressing your instrument tracks individually, limiting out overshoots and narrowing the amplitude. This will ensure that your groove is rock solid before moving onto the next step. Make use of the KH-COMP1 on both single tracks and on the drum bus to tighten and tidy your mix.
EQing is where you get to define the tone of every shell, overheads and room-mics. The VEQ-1P is the classic choice for defining a vintage drum sound on both single instrument tracks as well as on the bus. Sculpt that signal for some shiny highs, punchy mids and sweet bass. For a more surgical approach, try the Edelweiss`72 EQ section.
Now that your drum bus is all set, it's time to add some saturation and that vintage vibe with Magnetite, the last tape emulation you'll ever need. Its warm, deep sound will round off your drum mix for a polished finish. Now sit back and listen to that juicy groove you've just created - you've just built the foundation for your song!
Products included
Magnetite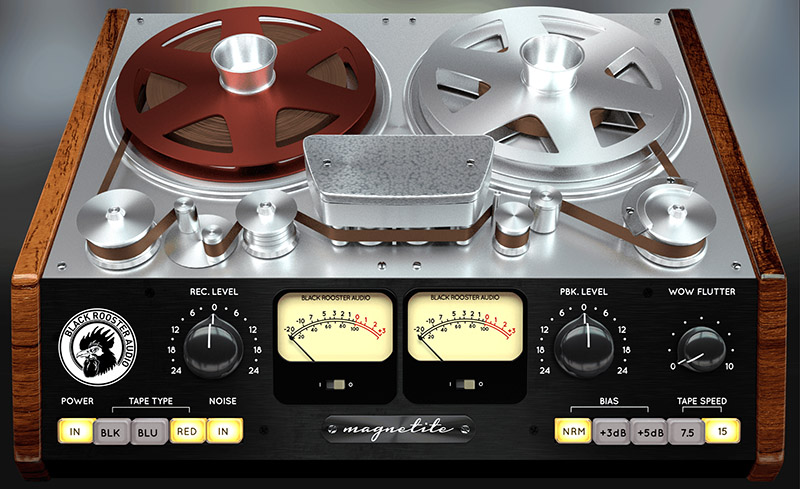 VEQ-1P

Edelweiss`72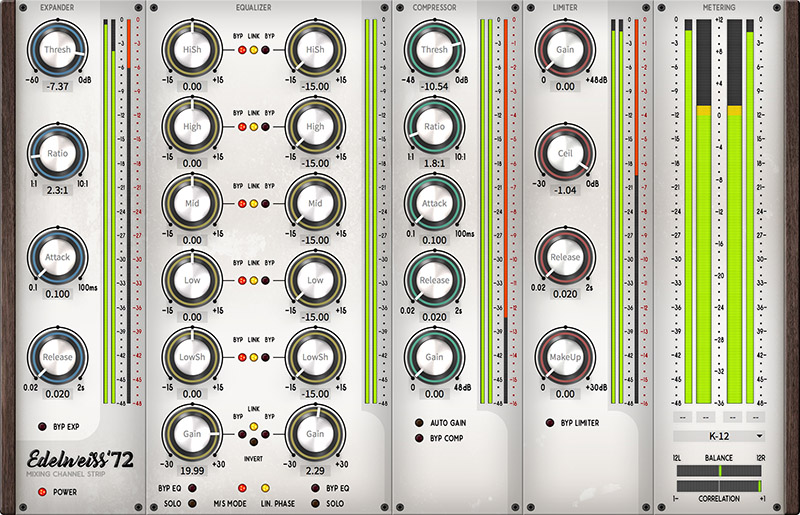 KH-COMP1

Features
Authentic circuit emulation
Our real-time component based circuit simulation approach allows for authentically capturing the sound and feel of the analog unit as close as possible. All the crucial parts, including in- and output transformers, sidechain and audio path tube stages, filters and of course the T4A cell have been faithfully modeled and matched with an original '68 reference unit.
SSE2 optimized code
DSP operations are pipelined using the SSE2 instruction set. This ensures high-performance operation despite very complex computations.
Auto-adjusted oversampling for maximum audio transparency
Aliasing artifacts are efficiently attenuated using a low latency linear phase Dolph-Chebyshev polyphase design. The oversampling rate is auto-adjusted to your session's sample rate to save CPU while offering the most transparent sound possible.
HighDPI / Retina support
Our user interfaces support high pixel density on both Windows and Mac OS systems to present you with the most enjoyable user experience on high DPI displays. Please refer to your manual to learn whether your DAW is HighDPI capable if you're working on Windows.