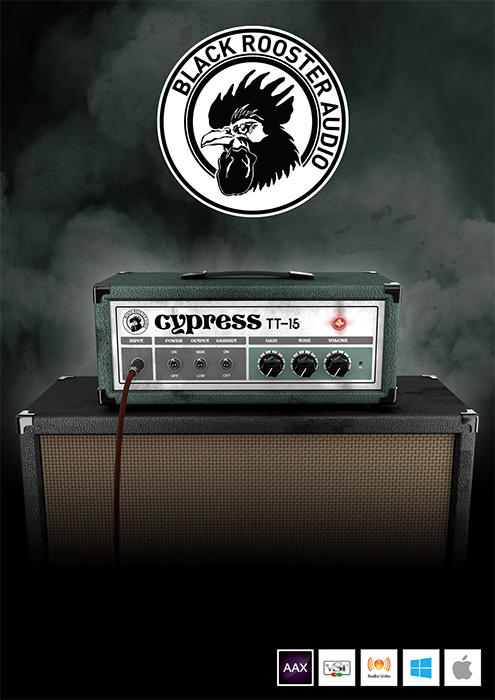 Cypress TT-15
free guitar amp head
Overview
Black Rooster Audio's guitar amp head emulation meticulously modeled after a very versatile, yet uniquely sounding low wattage amplifier the Black Rooster Audio Cypress TT-15 comes to you at an unbeatable price point: It's free! With its no-nonsense approach and only six intuitive controls, the Cypress TT-15 will help to get the job done right away, no matter if you're looking for clean through crunchy guitar tones or if you want to achieve biting, distorted lead sounds. We also included a simple 2x12 cabinet simulation that can be bypassed if you prefer other solutions or if you're feeding into an external power amp/cabinet stage.
Features
Authentic circuit emulation
Our real time SPICE type component based circuit simulation approach allows to authentically capture the sound and feel of the analog counterpart in all nuances. Every crucial part of the head, including pre- and power amp tube stages, the tone filter and the output transformer have been faithfully modeled and matched.
SSE2 optimized code
DSP operations are pipelined using the SSE2 instruction set. This ensures highest possible performance operation despite very complex computations.
Auto-adjusted oversampling for maximum audio transparency
Aliasing artifacts are efficiently attenuated using a low latency linear phase Dolph-Chebyshev poly-phase design. The oversampling is auto-adjusted to your session's sample rate to save valuable CPU power while offering the most transparent sound possible.
HighDPI / Retina support
All our plug-Ins support high pixel density on Mac OSX and Windows to bring you the most enjoyable user experience on high DPI displays. Please refer to your manual to find whether your DAW is HighDPI capable if you're working on Windows.
Examples & Videos
Free Plugin
Plug-in Pack Download
Download Mac Installer
Download Win Installer
Manual Download
Cypress TT-15 Manual
Supported formats
Supported platforms (32/64 bit)
Requirements
MINIMUM SYSTEM REQUIREMENTS (MAC)
SSE2 compatible processor (Intel Core CPU recommended)
1GB of RAM
Mac OSX 10.9 or newer
VST, AU or AAX compatible host (64bit)
Display resolution of 1280x1024 pixels or more
MINIMUM SYSTEM REQUIREMENTS (WINDOWS)
SSE2 compatible processor (Intel Core CPU recommended)
1GB of RAM
Windows 7 or newer
VST or AAX compatible host
Display resolution of 1280x1024 pixels or more
Reviews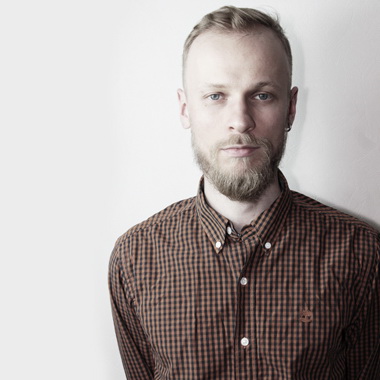 "It has one of the highest plug & play and versatility factor out there. Capable of creating cool vintage tones without adjusting many parameters. Add you favorite third party IR's and you're ready to cover a lot of ground including bass guitars!!"